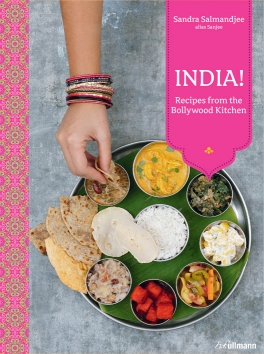 India!
Recipes from the Bollywood Kitchen
Price: 12,95 €
12,95 &pound
19,99 $
ISBN:
978-3-8480-0994-7 (Release date: September 2016)
This cookbook is as colorful as the Indian culture itself and offers a variety of basic Indian recipes, from spicy dals and exotic curries to delicious tandooris. Food blogger Sandra Salmandjee presents more than 60 authentic Indian dishes that take you on a culinary journey through the Indian subcontinent. Numerous recipes with meat and fish, rice and lentils, as well as different kinds of vegetables will add just the right portion of spice to your plate.